Oil prices have risen sharply this year, and there is reason to believe they could rise further. Underinvestment, recovery in demand and low inventories are indeed significant upward factors for oil.
However, many companies in the energy sector have very cheap valuations, and many investors are under-invested in this area. In this article, we have selected the 3 stocks that we believe have the greatest upside potential in this oil bull market.
A new bull market in oil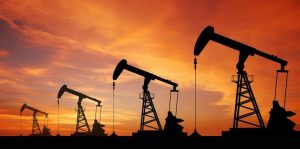 WTI and Brent are both trading at over $ 80 a barrel at the time of writing. Natural gas, meanwhile, has also seen a massive surge over the past year, trading at over $ 5 per mmBTU thanks to strong demand in Europe and Asia.
However, with containment measures still in force in some countries and the fact that air travel, cruises, etc. have not yet fully recovered, demand for oil may not yet fully recovered. Moreover, the IEA predicts that demand will have fully recovered in a year.
In addition, with natural gas prices being very high all over the world, especially in Europe and Asia, the consumption of natural gas will shift towards the consumption of oil in some cases, for example when electricity is produced by burning fuel. oil instead of natural gas. This is also a bullish factor for oil.
Find below our selection of the 3 best stocks to profit from the rise in oil via the stock market.
1 – Chevron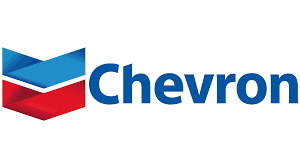 Even a few years ago, Chevron was spending a lot of money developing megaprojects like Wheatstone, a liquefied natural gas plant in Australia.
Today, it has entered a period of declining spending, which makes it relatively agile for an oil major. Limited capital commitments give the company the opportunity to focus on projects with low breakeven points, which means they can be profitable even if oil and gas prices are low. Achieving positive free cash flow with oil at $ 40 or less has been Chevron's core strategy. It is a prudent plan that allows it to get away with it even if oil and gas prices fall.
With oil at $ 60 for five years, a scenario that seems quite realistic, Chevron expects to generate around $ 25 billion in additional cash that it believes will go largely to its shareholders in the form of dividends and of redemptions.
2 – Royal Dutch Shell

Royal Dutch Shell is no longer seen by some as a true oil and gas company, due to its focus on electricity and renewables. However, the company remains a rather hydrocarbon-oriented company.
The company has a relatively large activity in natural gas and LNG, which will allow it to make significant gains in the current context of exceptionally high natural gas prices. On the other hand, Shell is a very robust company in terms of cash flow. In the first half of this year, Shell has already generated approximately $ 20 billion in operating cash flow and $ 12 billion in free cash flow.
Rising oil prices, growing gasoline demand and increasing refinery utilization will significantly increase this figure for the second half of the year, even before the recent tailwinds on natural gas.
3 – Exxon Mobil

Another oil supermajor is Exxon Mobil that continues to trade at a low price. Exxon Mobil was valued at over $ 80 per share before the pandemic, in 2019. Today, with oil and natural gas trading at much higher prices than in 2019, Exxon Mobil shares are trading higher than in 2019. negotiate in the 60 dollars. There seems to be a disconnect here, which highlights a tremendous buying opportunity.
Exxon Mobil is trading at 13 times expected net earnings this year, but those estimates could be too low as analysts probably haven't updated all of their models to account for the recent surge in oil prices. Exxon Mobil is offering a 5.6% dividend yield which should be pretty safe in the current oil price environment – after all, Exxon Mobil hasn't even cut its payout in 2020 in the face of the pandemic, unlike d 'other oil companies.