Do you have a large amount of money to invest and want to know the best support to make it grow? We have analyzed 3 types of investments to help you place this jackpot in the most optimal way possible.
Discover our survey to make a good sum of money grow profitably!
Whether you have 100,000 euros or 500,000 euros to invest, we will put you on the trail of the 3 best investments of the moment.
How to make a large sum of money grow? Top 3 popular investments.
Top 1: Placing a large sum of money in SCPI or Société Civile de Placement Immobilier
This real estate savings investment, which is currently all the rage with savers, has many advantages.
The SCPI makes it possible to invest in real estate with a return of up to 6% net in various growth sectors of real estate (health, offices, logistics, shops, housing).
In the same way as if you had made a real estate purchase, you will receive rent directly into your bank account.
All management is delegated to a management company supervised by the AMF (Autorité des Marchés Financiers).
The SCPI is often a better choice, rather than buying an apartment if you want to invest a large sum of money in rental property.
Tip: in order to make your SCPI investment a success, it is better to use a digital savings platform like La Centrale des SCPI to advise you.
The Central SCPI is a real reference when you want to buy SCPI shares without making a mistake.
Point of vigilance: a minimum investment period of 8 years.
Top 2: Place a large amount of money in stocks on the stock market
Currently, the shares of the CAC 40 are breaking historical records and allow the most skilful to make their money grow.
If you have strong financial skills or if your broker is very experienced, you can put some of your savings there.
Tip: to limit brokerage fees, do not hesitate to put online brokers in competition with your bank.
Point of vigilance: we must be aware of the volatility of this type of investment. You can make a lot of money quickly, but the reverse is also true! You have to be aware of this and measure the risk well before investing a large sum of money.
Top 3: Place a large amount of money on a life insurance policy.
Life insurance still remains attractive, even if some of its advantages have been shaken up by various tax reforms. Priority should be given to analyzing the insurer's management costs before depositing a large sum of money.
Better to be interested in life insurance contracts housing SCPI, there are more and more available on the market.
Tip: to be sure to choose a life insurance contract containing SCPI units adapted to your profile, it is better to ask the broker La Centrale des SCPI (www.centraledesscpi.com) for advice.
The advisers who support you are SCPI investment experts and can be contacted on 01 44 56 00 23 for free information.
Point of vigilance: move away from life insurance exclusively in euro funds whose average return is 1% before social security contributions. Not to mention galloping inflation in 2021 estimated at 3%.
Ultimately, if you have a large amount of money in your bank account, you should first of all be interested in buying SCPI shares. This real estate investment allows you to benefit from a performance of up to 6% net, offering you the opportunity to invest your money in real estate without stressing. In addition, thanks to Internet portals like La Centrale des SCPI, you can invest in SCPI online in complete safety.
Investing a large amount of money requires surrounding yourself with real specialists to fully understand all the implications of your choice.
How to buy SCPI shares online? | Understanding the SCPI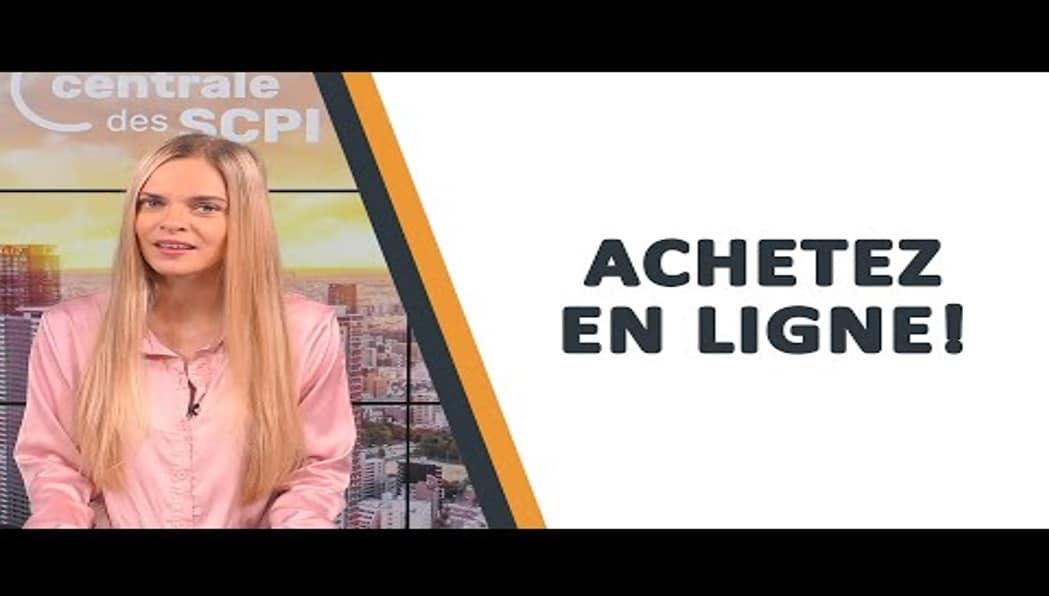 Warning
Investment in a SCPI is not guaranteed, both from the point of view of dividends received and that of capital preservation. SCPIs depend on fluctuations in the real estate markets.
Before any decision to buy SCPI units, seek professional advice to be sure that this investment matches your wealth profile.
Finally, like any real estate investment, take into account that SCPIs are long-term investments whose minimum holding period cannot be less than 8 years.