The lawsuit filed against BitMEX partners in the United States is worrying investors at the cryptocurrency derivative broker.
The lawsuit was initiated by the United States Commodity Futures Contract Negotiation Commission (CFTC).
After the announcement of the charges, investors began to make massive withdrawals from BitMEX. The most recent information shows a withdrawal of 32,200 BTC, or R $ 1.9 billion.
BitMEX processes bulk withdrawals
The CFTC's accusation is that BitMEX does not fight money laundering operations on its platform.
For this reason, the agency is asking for the arrest of the broker's partners.
Amid the chaos generated by the news, many BitMEX investors began to withdraw their funds from the company.
According to Glassnode data, 32,200 BTC were withdrawn from BitMEX on the night of October 1:
Withdrawals occurred in three "peaks": at first, investors took out 2,900 BTC (R $ 171.55 million); then they took 23,300 BTC (R $ 1.37 billion) from the broker.
Thus, the last peak occurred on the morning of Friday (2), with 6,000 BTC (R $ 354.94 million) withdrawn from BitMEX.
In addition, it is possible that withdrawals will continue for the next few days.
BitMEX has 1% of all BTC in the world
BitMEX had about 170 thousand BTC (10,056,841,274.50) in their reserves, before the withdrawal wave: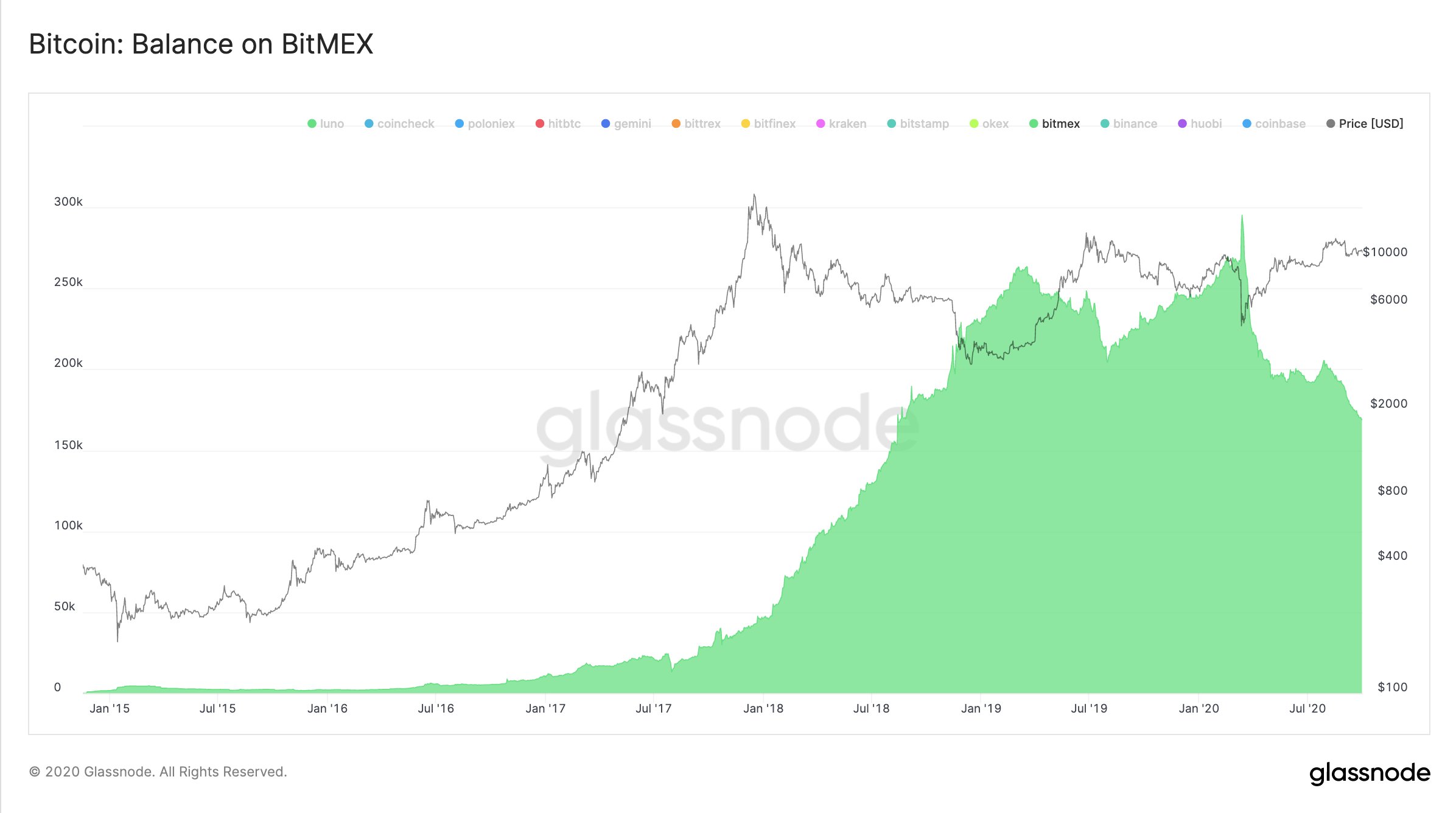 This value corresponds to almost 1% of the total of existing Bitcoins, whose market value is R $ 1.09 trillion.
However, the exchange has already had a much higher amount of BTC in its accounts. In June 2020, it held almost 300 thousand BTC, which is equivalent to R $ 17.74 billion.
BitMEX withdrawals can directly interfere in the cryptocurrency market, as part of the money handled must stop at other exchanges.
If the withdrawals continue and the process moved by the CFTC is successful, BitMEX may lose a large part of its share in the cryptocurrency market permanently.
Also read: Record denounces pyramid that injured more than 600 people
Also read: Atari will sell DeFi tokens to the public in November
Read also: Bitcoin SV addresses grow 761% and suspicions of manipulation arise