Although February is touted as a historically bad month for Bitcoin (BTC), it seems that things are changing. Other cryptocurrencies, besides BTC, still have a month of great appreciation ahead.
This is what the Blockchain Center's "Altcoin Season" index points to. This index has the function of indicating when it is a period of appreciation of altcoins.
Although it is not yet an "alt season", the index strongly points to a month of appreciation.
February valuations
It is true that, in addition to Bitcoin, some altcoins accumulate great valuations. Binance Coin, Ethereum, Avalanche, YFI and Aave are just a few.
The Blockchain Center's "Month of Altcoins" index points out that February 2021 is a good month for altcoins.
The "month of altcoins" is indicated when 75% of the 50 largest cryptocurrencies in market value do better than Bitcoin in the last 30 days.
As you can see in the image, from 0 to 100, the strength of altcoins is 84 – a very high number.
Only 8 projects have not outperformed BTC in the last 30 days: Bitcoin Cash, Bitcoin SV, Monero, Crypto.com Coin, Celsius, Dash, Zcash and UNUS SED LEO.
Below, you can see the overall performance of the cryptocurrencies that outperformed Bitcoin: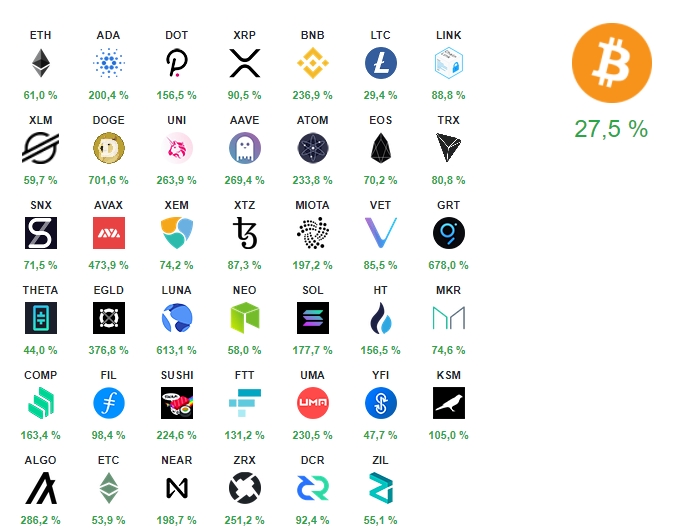 Although the above valuations are significant, the trader and analyst Rekt Capital believes that there is still room for an even greater appreciation.
2017 again?
Rekt Capital made a comparison between the surge in altcoins in 2017 and the current bullish movement.
Through Twitter, he speaks about the total market value of altcoins at the end of the 2017 high being $ 565 billion.
However, currently, this is the starting point of the apparent alt season that is forming.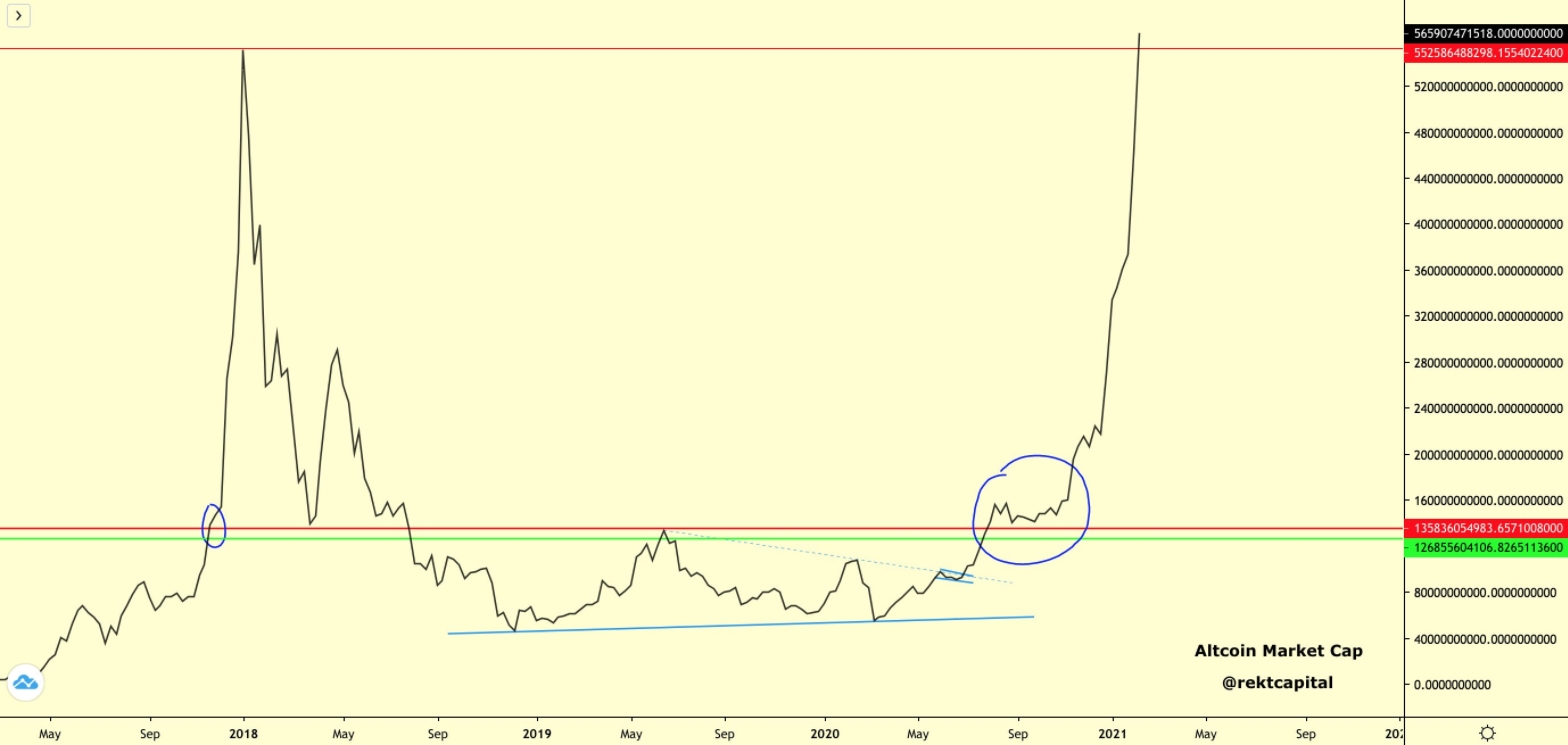 Still on Friday, the trader has been sharing publications on his Twitter about different cryptocurrencies.
At the end of the publications, he again stated that the alt season has started.
Also read: Exchange will give R $ 435 million in different tokens
Read also: Game token is sold for R $ 10 million in Ethereum
Also read: Hackers steal more than $ 50 million in celebrity cryptocurrencies