Week 11: Three Top 20 crypto-currencies stand out ahead of the market queens for their performance: Terra (LUNA), THETA and VeChain's VET.
The news this week has mostly centered around Cardano, Bitcoin and Ethereum! However, we should not forget that crypto is more than 5,000 different coins! If you want to invest in crypto, there you need know the cryptos that perform the most. You will see that these are not necessarily those we think of! Discover below the three cryptos that are part of the top 20 (in terms capitalization) who performed the most in this week 11 !
Terra (LUNA)
Terra is one of the relatively recent cryptocurrencies. It was created in 2018 by Daniel Shin and Do Kwon. More than just a crypto, Terra is a blockchain-based protocol. Terra was designed as a mechanism to stabilize the price of certain stablecoins backed by fiat currency, such as UST or KST. As a reminder, stablecoins are coins whose price does not vary.
The Terra price increased by more than 70%, which is the best performance of the top 20 cryptos over the last 7 days. The price went from € 10.5 on March 12, 2021 to more than € 17.5 on March 19, 2021! The sudden increase inu course is part of a historic bull run that Terra has known since January 2021. The DeFi app called Anchor based on the Terra blockchain was launched this week and explains the price increase. Anchor allows you to lend stablecoins at fixed interest ratess.
THETA (THETA)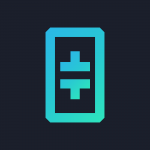 Second place in this performance ranking of the week returns to THETA. The course has increased by more than 24%. It went from € 5.5 on March 12, 2021 to approximately € 7.4 on March 19, 2021. As with the Terra, this increase is particularly interesting.e because it is part of a larger bullish movement. Indeed, since December 2020, THETA has known its first bull run. If we consider its lowest level of 2020, the THETA increased by over 9,000%, what is better than bitcoin !
THETA is a blockchain protocol that was launched in March 2019. The particularity of THETA is to be designed for video streaming. The THETA corner fait function a platform where users can exchange computing power and bandwidth.
VeChain (VET)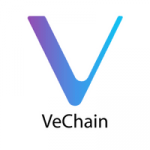 Finally, the VeChain completes this podium of the week with a 20% price increase over the last 7 days. Its price changed from € 0.05 on March 12, 2021 to € 0.07 on March 19, 2021. The VeChain is a blockchain protocol specially designed for producers and large companies. The VeChain blockchain ease product tracing. The VeChain allows therefore to fight against counterfeits andimprove data sharing between manufacturers and consumers.
Many important companies like Bmw or Bayer work in collaboration with VeChain. The VeChain is one of the cryptos that have exploded in 2020 and for which a bul run is still in progress.