Week 13: Filecoin (FIL), Tron (TRX) and Binance Coin (BNB) performed best among the top 20 cryptos!
For several weeks, crypto news has largely focused on Bitcoin and Cardano. However, it is not the cryptocurrencies that are performing the best at the moment. Bitcoin and Cardano have increased "only" by 13% and 9% respectively over the last 7 days. But other top 20 cryptos posted performance up to + 116%! Discover our podium of the best crypto performances of the week!
Filecoin (FIL)
Filecoin was already on the performing crypto podium last week. The FIL continues its meteoric growth and takes the gold medal this week with a 116% increase over 7 days.
The crypto benefits in particular from the support of Grayscale Investments through its Filecoin Trust. Grayscale Investments strengthened its investment in Filecoin by purchasing 29,550 coins on April 1. This movement contributed to jump the price of Filecoin by 42% in 24 hours !
Launched only in 2020, the FIL quickly established itself in the top 20 cryptos worldwide in terms of capitalization. Its growing notoriety and the recent surge in its price have allowed it to enter the top 10. To date, Filecoin is the 10th crypto in the world, just behind Litecoin and neck and neck with the Chainlink.
Tron (TRX)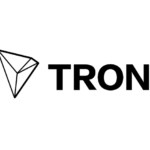 Le Tron took second place this week. The price of Tron has gone from less than $ 0.05 on March 26 to over $ 0.075 at the time of writing. The crypto thus displayed a 52% increase.
The Tron is currently positioned at 20th rank of global cryptos, between Terra and Vechain. When we know that the ATH of the Tron was 0.25 € in January 2018, we understand that the Tron still has some under the pedal. The good progress started since early 2021 suggests a good year for the Tron.
Binance Coin (BNB)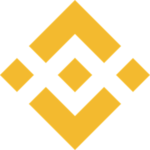 Binance Coin completes the weekly podium. BNB is the native cryptocurrency of the Binance platform. The BNB price has climbed 52% in the last 7 days. It went from € 209 on March 26 to € 298 currently. A new ATH record of € 302.82 was even reached today April 2, 2021.
Binance Coin seems well established at the 3rd place in terms of market capitalization. Its good performance at the moment should allow it to still resist the pressure of Cardano (ADA) which currently sits in 4th place.