Coinbase, the largest crypto exchange across the Atlantic plans to raise $ 1.5 billion. A fundraising that should be done by a debt offer as just announced the representatives of the company. Why, under what terms and what impact will this have on the price of the asset? It is to these few questions that we will try to provide answers.
Why such a Fundraising?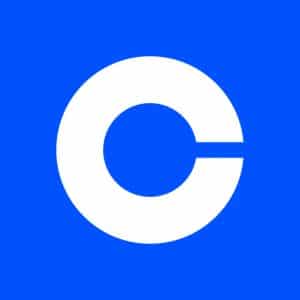 Yesterday, Monday, September 13, the Coinbase platform presented its desire to raise $ 1.5 billion through debt issuance. Fundraising that meets specific needs, particularly with regard to possible mergers and acquisitions of the company. The firm also intends to use this fundraising to finance the development of some of its products and services.
Fundraising should be assimilated to issuing bonds to the general public but also to institutions. Bonds which will mature in 2028 and 2031. They will be guaranteed by a subsidiary, Coinbase Inc, which will act as a holding company. Other parameters such as the interest rate or the terms of repayment of the security must be discussed between the company and the potential buyers.
The timing of the announcement can also cause the viewer to question. A few days ago, the SEC (Securities and Exchange Commission) threatened the company with legal action. In question, a cryptocurrency loan project that the Coinbase platform wishes to develop. The CEO of the company, Brian Armstrong has already expressed his misunderstanding. By arguing that a number of other players also offered this kind of services on the markets. This fundraising could then be used to finance the expansion of Coinbase and the deployment of this kind of services. At the same time as it would allow the company to diversify your turnover.
Feedback on the Evolution of the Coinbase Share
The following graph shows the evolution of the Coinbase share price since it was marketed on the Nasdaq stock exchange in mid-April:

With a strongly marked downtrend. If the first days were positive for the price of the asset, the Coinbase share has since collapsed very largely. Since its launch, the stock has already lost just over 26% of its value.
Nevertheless, since the end of May and the decline of the first month following the IPO, the asset seems to be recovering. With an evolution in a range between 225 and 280 dollars. As of this writing, a Coinbase share is trading in the markets for $ 248.
The announcement of the fundraising has so far had no significant impact on the price of the asset. It remains to be seen whether the publication of the terms of the loan will have an impact on the price of the asset. Either way, this one should remain measured. On the other hand, the use of this new financial windfall could allow the title to take off. A fortiori if it allows the group to establish itself in services which make it possible to diversify its offer.