After a drop of almost 60%, Cardano (ADA) has been recovering well from the last market low. With this, the ADA moves towards the previous top, formed between US$ 2.30 and US$ 2.50. What to expect from this cryptoactive after recovering half of the last big crash?
Check out today's review!
weekly chart
Let's start by looking at the weekly chart. We have the ADA far from the large uptrend line (LTA) and with the ZSCORE indicator in a bearish region, while prices continue to be strong on the upside.
We can see in the coming months the ADA correcting a little stronger, and if that happens, support will be the LTA region close to $0.50.
Daily chart
On the daily chart, we see the price fighting with the $1.80 region, where we have strong resistance. If you don't break this region, the price may collapse and confirm the bearish move indicated by the ZSCORE.
If we have a dip, a good stop point is in the $1.30 region.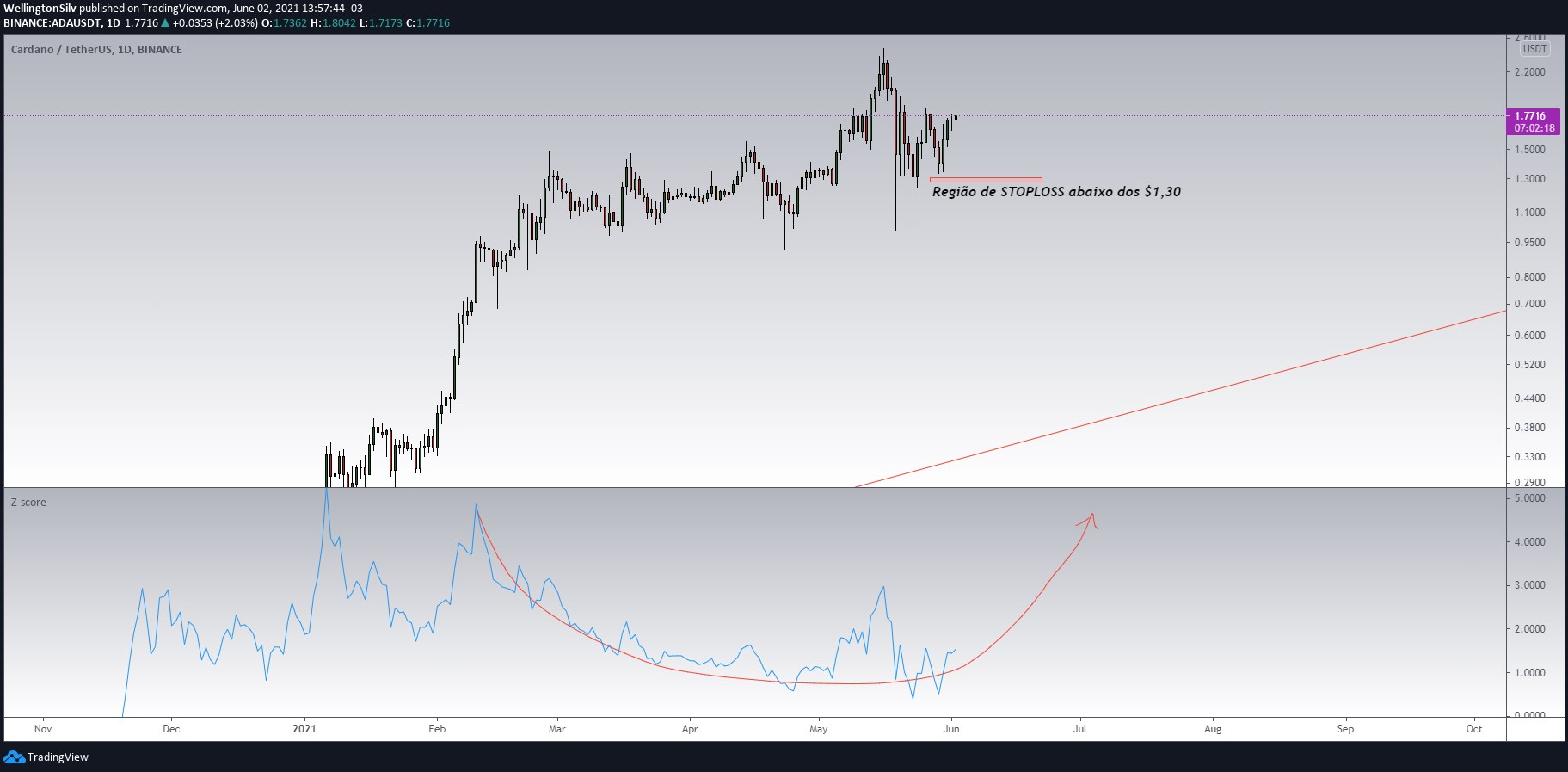 If the ADA overcomes the $1.80 resistance, it will still have to face the historic high of $2.30. I manage to break the top, the next target for the short term is $3.30.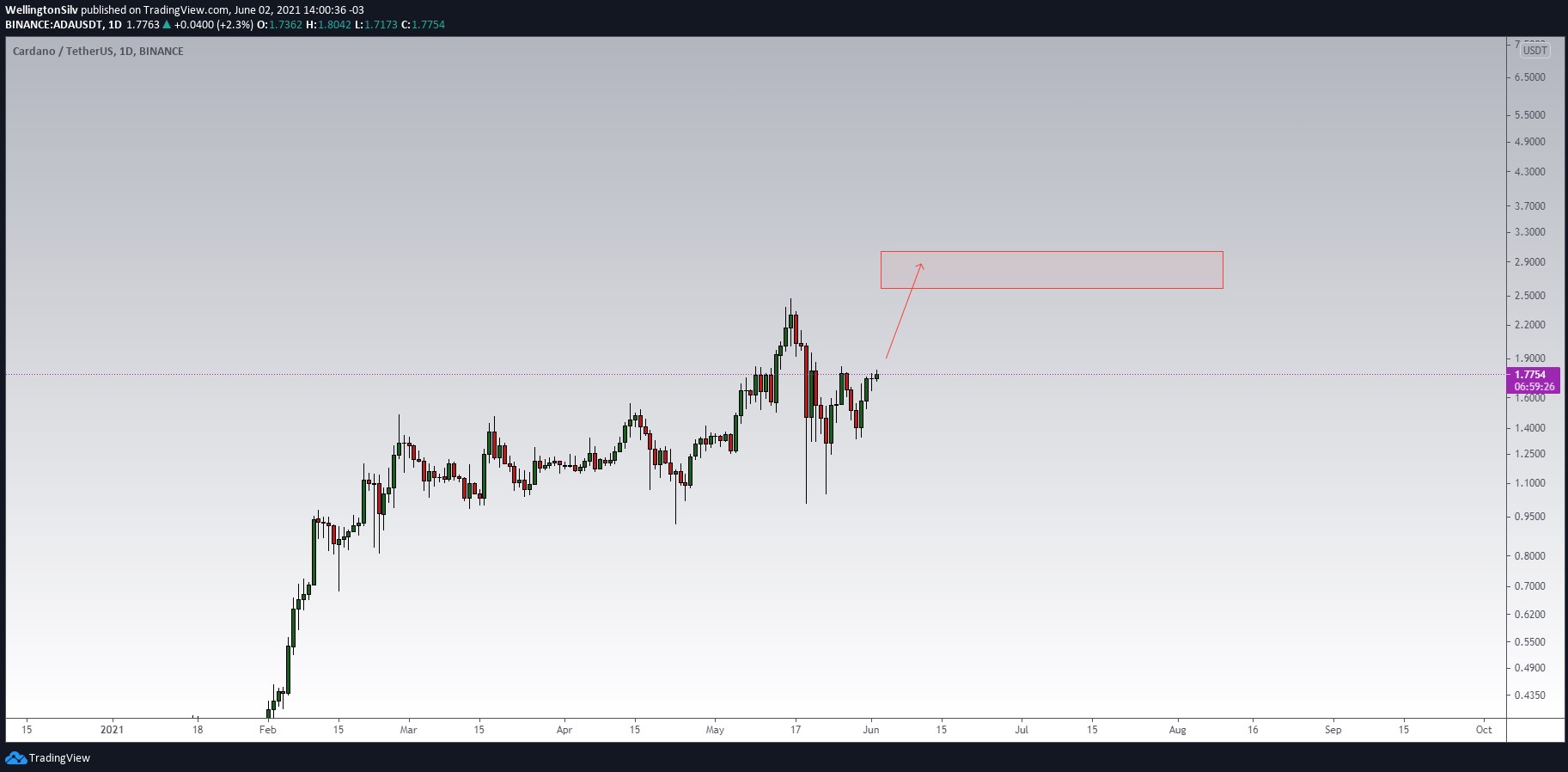 Conclusion
This is a moment of caution for short and medium term buyers. However, given the strong corrections in recent weeks, we may be in an excellent time for long-term purchases.
Also read: Investor withdraws money from the bank and replaces it with stablecoins
Also read: CVM Director: It's no use rowing against cryptocurrencies
Also read: Institutions start to abandon Bitcoin in the fall, reveals JPMorgan
Notice: The information contained in this document is not guaranteed, is not intended to be comprehensive, and is strictly for informational purposes only. It should not be considered as an investment/trading recommendation. All information is believed to come from reliable sources. CriptoFácil does not guarantee the accuracy, accuracy, or completeness of the information in its analysis and, therefore, will not be responsible for any losses incurred.