After months of falling after its launch at Binance, Cardano (ADA) hit its bottom in March 2020. From there, the ADA continued to fall until it was worth less than $ 0.02 but since then, the cryptocurrency has started a major upward trend.
However, this upward trend may have ended this month, after the ADA reached $ 2.40. Last week, Bitcoin fell sharply and also pulled Cardano, which moved from its historic top at $ 2.40 to less than $ 1.00 at the height of fear among investors.
What to expect from the ADA at that time, when it ended the week above the historic top of 2018? Check out today's analysis!
Weekly chart
Let's start our analysis by looking at the weekly chart. We see the historic top of 2018 between $ 1.00 and $ 0.90 serving as support for the nearly 60% drop.
In addition, we also see an upward trend line (LTA) that has not yet been touched.
In the current scenario, we are likely to see Cardano gaining momentum and breaking the historic top. However, lateralization above US $ 1 is also possible, since good projects are unlikely to fall below previous historical tops after being broken.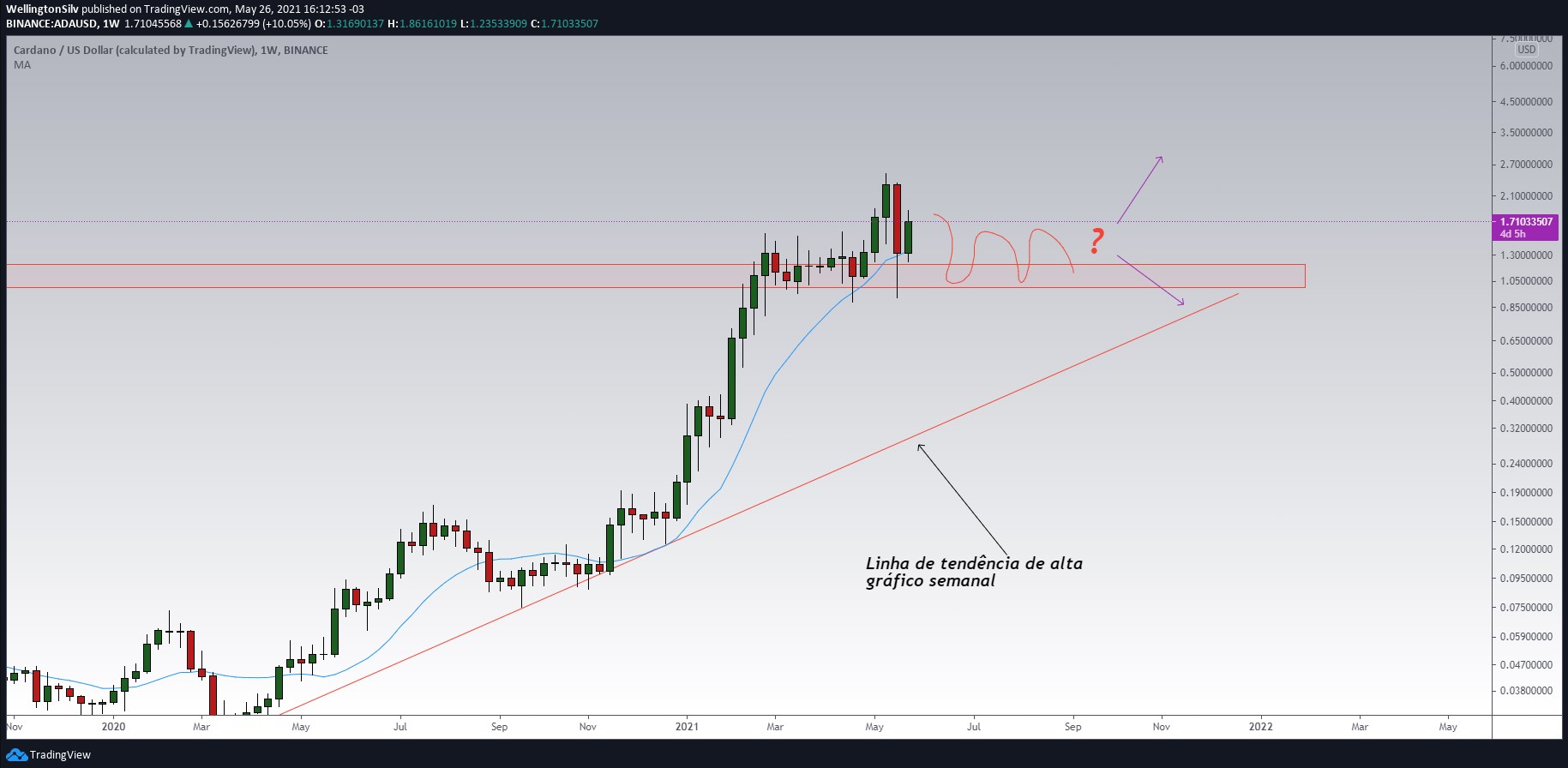 Daily chart
Looking at the daily chart to get an idea of ​​the short term, we see Cardano struggling in the $ 1.70 region to break the 15-period moving average.
Currently, this is a region of strong resistance that, if broken, could form a bullish pivot and the ADA could reach $ 3.40.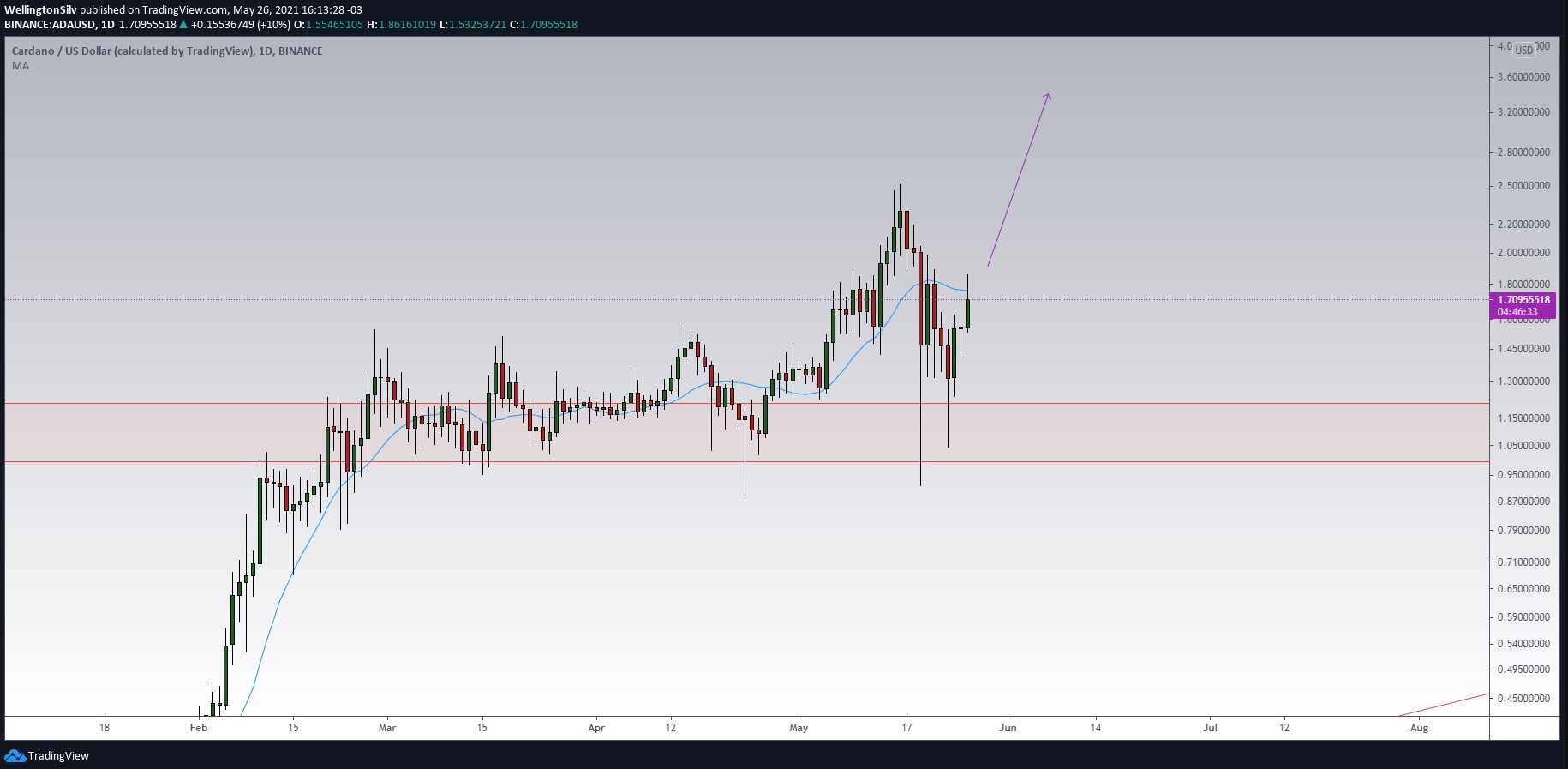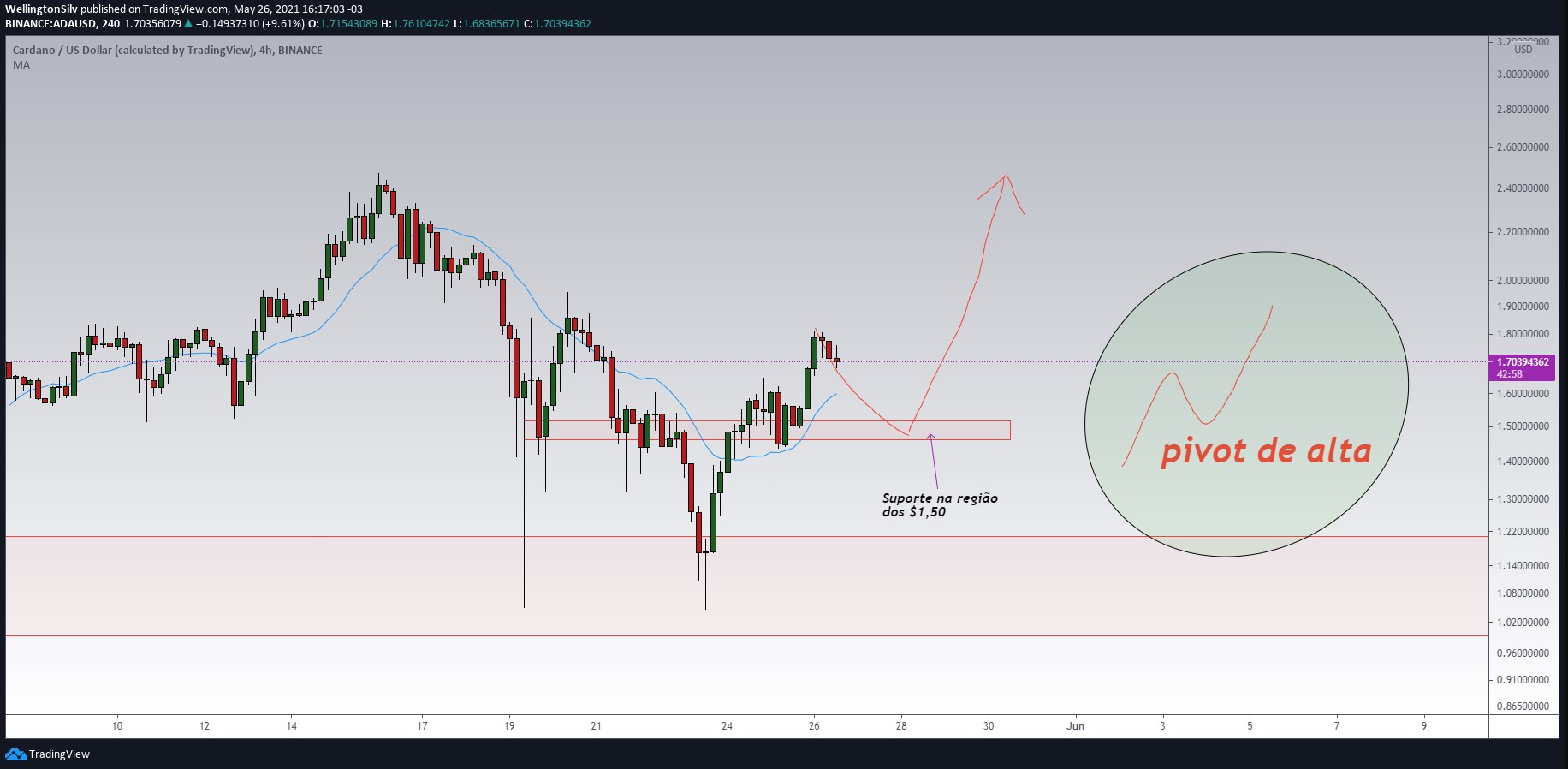 However, if resistance continues and the ADA breaks support at $ 1 during a fall, the next stop is at $ 0.50. This would characterize a bearish pivot, in which the LTA region on the weekly chart would be searched.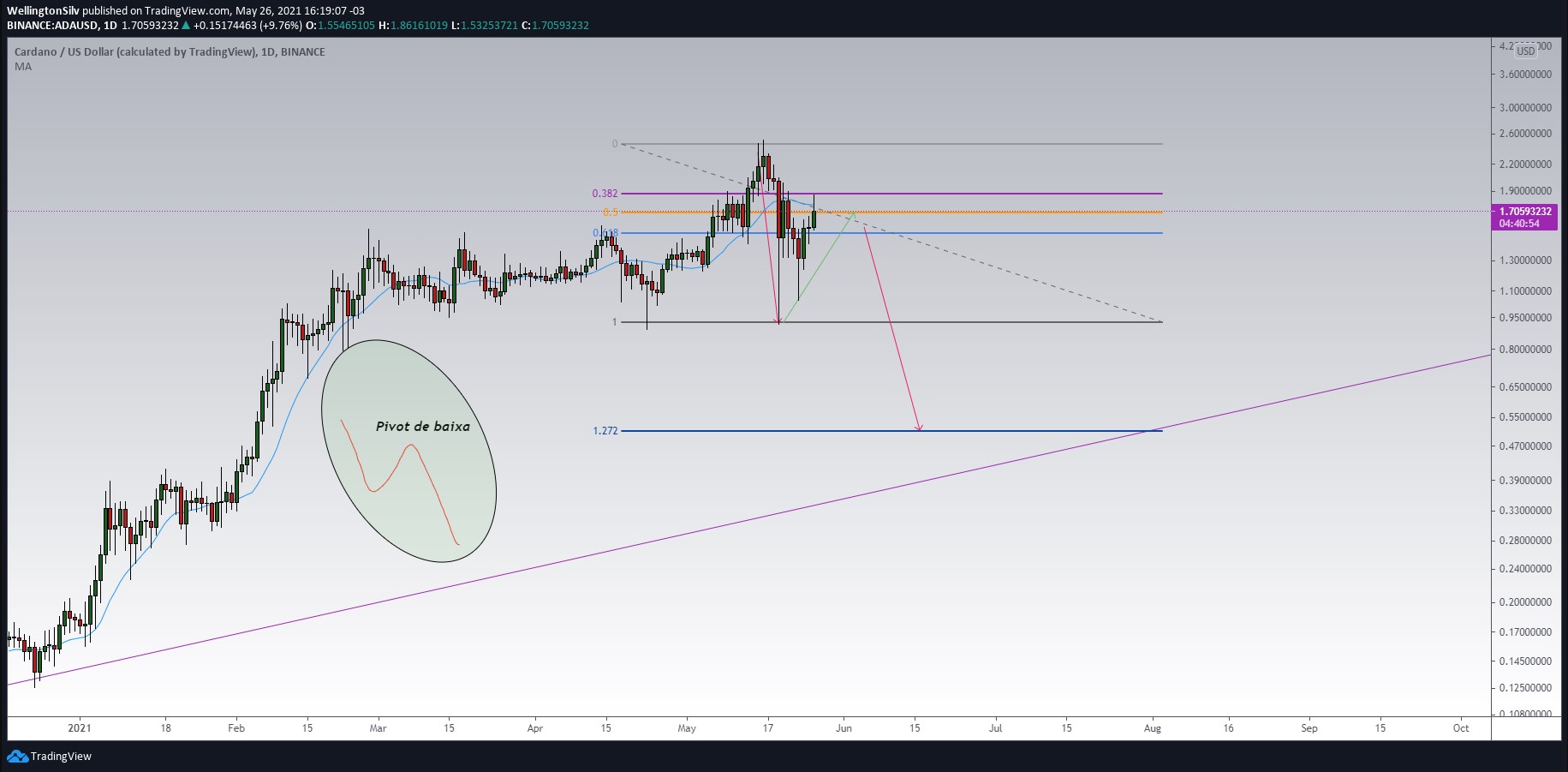 Conclusion
I continue to see Cardano as a great project for the medium and long term. Although the ADA may never again revisit $ 1 again, it is important not to rule out the possibility of a major correction.
This is because the weekly ATL has not yet been tested, leaving open the possibility of a more pronounced drop.
Read also: Ethereum is prepared to shoot more than 500%, says trader
Also read: Analyst makes price predictions for XRP, Shiba Inu and Ethereum Classic
Also read: ETH and ADA may outperform Bitcoin in the long run, says Augusto Backes
Notice: The information contained in this document is not guaranteed, is not intended to be comprehensive and is strictly for informational purposes only. It should not be considered as an investment / trading recommendation. All information is believed to come from reliable sources. CriptoFácil does not guarantee the accuracy, accuracy, or completeness of the information in its analysis and, therefore, will not be responsible for any losses incurred.