Analyst Michaël Van de Poppe gave a very bullish analysis on the price of Bitcoin (BTC). According to the analyst, the cryptocurrency is behaving similarly to mid-2020, right after the Coronacrash.
On that occasion, BTC fell by almost 50% in a single day and reached the lows of the year. However, soon after, cryptocurrencies recovered and reached all-time highs. In the following year, BTC came to accumulate more than 2,000% of appreciation.
Previous appreciation periods
The analyst told his 588,000 Twitter followers that the current BTC momentum has not brought any recent excitement. And while many investors consider this a bad sign, it is often the start of strong valuations.
"Bitcoin reminds me of many of the previous accumulation periods. Currently operating within this range for 4 months resulting in boring and unstable price action. Regarding the data in the ATL chain, suggesting that it is accumulation. The breakout will likely be large," says the analyst.
To illustrate his thinking, van de Pöppe brings a graph with the performance of BTC throughout 2020. The highlighted periods are moments of accumulation that occurred in that year before BTC reached an all-time high.
Two years later, the move is repeated in the current price range, in which BTC is sideways between $38,000 and $45,000.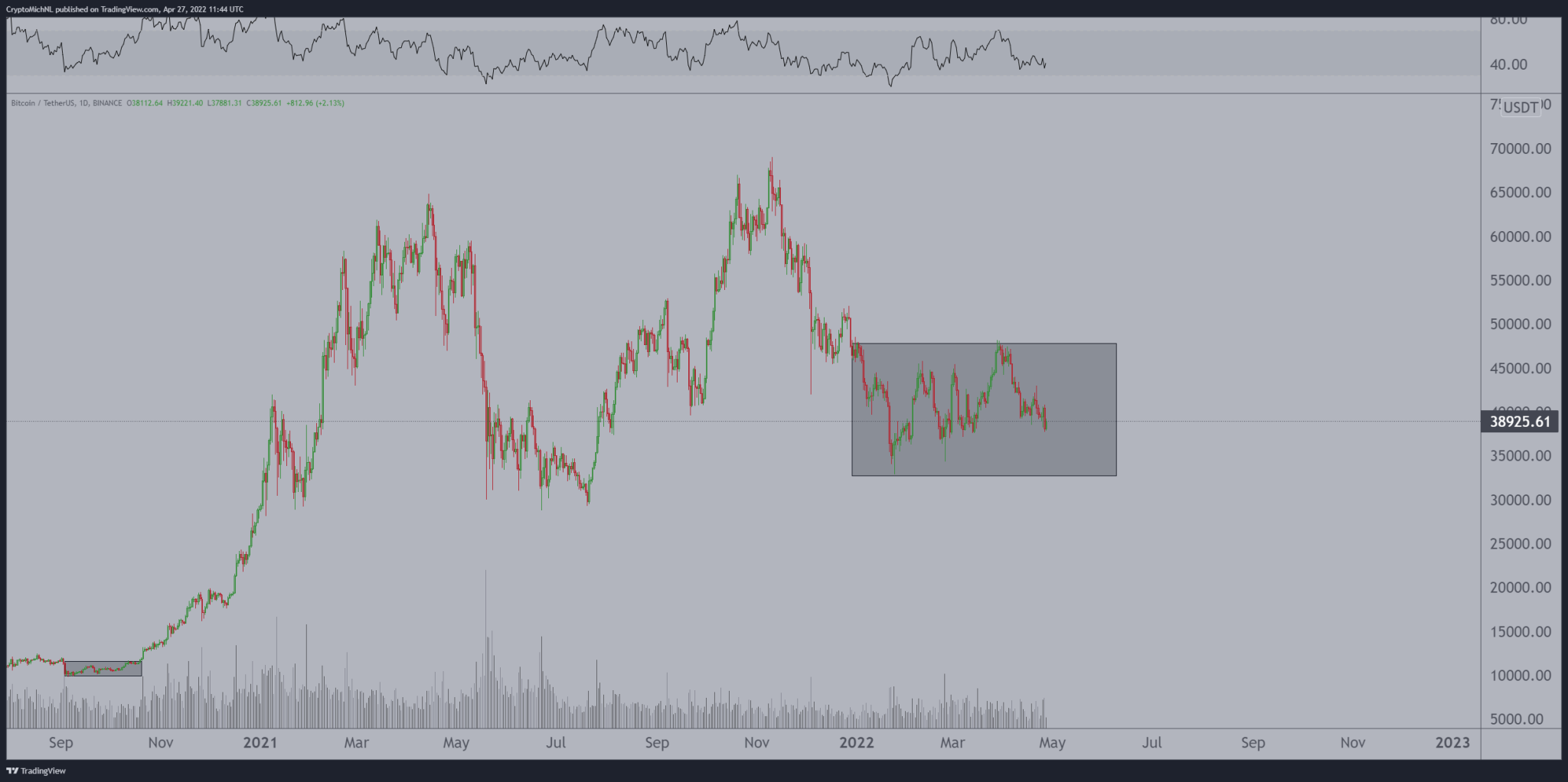 Weaker dollar benefits BTC
Van de Poppe is also keeping a close eye on the dollar index (DXY), which measures the currency's price against a basket of other major fiat currencies. That is, the DXY measures whether the dollar is weak or strong against other global currencies.
In the last few days, DXY has seen its price skyrocket and overcome the 100 barrier again. That is, the dollar is gaining strength worldwide. In Brazil alone, the US currency has appreciated by almost 10% in recent days.
With DXY on the upswing, BTC tends to benefit. Van de Pöppe claims that the dollar's strength gain indicates a possible trend reversal, which could be the fuel that BTC, cryptocurrencies and the equity markets need.
"When it comes to a potential Bitcoin reversal or breakout of that structure, we need a 'weak' dollar to act. In this case, DXY is approaching the key levels that marked previous records," he said.
Also read: Panama passes law regulating cryptocurrencies and zero capital gains taxes
Also read: Inspired by ApeCoin, businessman launches collection of NFTs to 'bomb': the Bored Brazil Club
Also Read: MetaMask Users Can Now Buy Cryptocurrencies Via MoonPay That Accepts Pix