After two weeks of strong rallies and investors' joy, Bitcoin has come back to a standstill and is now struggling to break out of the $60 – $65,000 region while many sell at a profit during this price stop.
Let's start by looking at the weekly chart where we can project the current move into the future giving us a target at $100k if bitcoin manages to surpass the previous historical high.
On the daily chart we see the price making rising tops and bottoms and this shows an uptrend in the short term.
Although the moment looks positive, we are currently having large bitcoin sales taking place at a profit. In addition to the big profit achievements we also have portfolios with more than one thousand and ten thousand bitcoins falling over the last few days.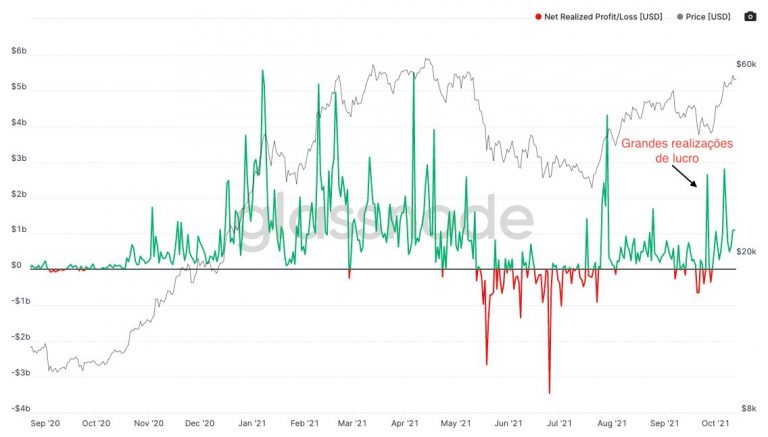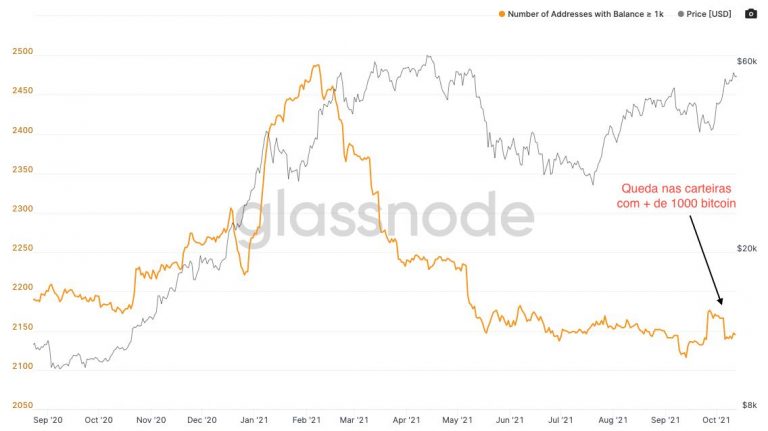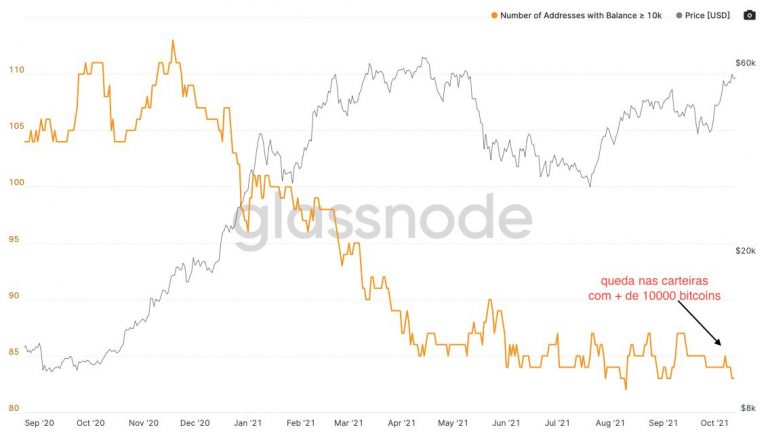 Does this data mean that Bitcoin will go down hard tomorrow? No, no one can predict the future but it's worth keeping an eye out for short-term corrections.
Also read: AXS goes up 200% in 15 days with stake release
Also read: Cardano Analysis: ADA in Decisive Moment
Also read: Update on Axie Infinity