With Bitcoin becoming increasingly popular, many people are turning their eyes to cryptocurrency. And now, many critics of the asset and technology show different views of their past views. Below are 7 celebrities who changed their minds about Bitcoin.
Izzy Noble
Content producer Izzy Nobre has changed his mind about Bitcoin over the years. In 2013 he was already criticizing the cryptocurrency, when a BTC cost less than $ 100. Izzy even called the crypto a "MEGA joke".
Daniel Fraga, one of the Bitcoin pioneers in Brazil, even answered Izzy in YouTube comments showing the strengths of the cryptocurrency, which were quickly answered by the youtuber.
Years later, Izzy seems to have changed his mind:
---
Want to earn Bitcoins?
We help you with that.
Open a free account!
---
"Regrets:

1) Not having heard the Fraga

2) When I started buying bitcoin, I could have, without affecting ANY of my income, invested 1000x more. It is not hyperbole. For every dollar I put into bitcoin in 2017 I could have put in $ 1000. "
How much money did Izzy fail to earn in the past few years?
Ray Dalio
Ray Dalio, founder of Bridgewater, an investment fund with more than $ 150 billion in assets under management, has considerably changed his opinion of the largest cryptocurrency on the market in recent months.
Since 2017, Dalio has been making pessimistic statements about the future of cryptocurrency. At various times he stated that "bitcoin is not ready for success", that governments would ban cryptocurrency, that the asset's high value was a speculative bubble, among other arguments.
About 3 months ago, the investor answered questions about the cryptocurrency in conversations on Reddit. And about 1 month ago, Dalio released an extensive article on the Bridgewater website giving consideration to the firm's possible investment in cryptocurrency.
"On the other hand, believe me when I say that me and my colleagues at Bridgewater are focusing intensively on alternative reserves of wealth assets, and Bitcoin will not escape our scrutiny."
Read more: Ray Dalio's $ 100 billion fund considers investment in bitcoin
Kevin O´Leary (Shark Tank)
Shark Tank star Kevin O'Leary, also known as Mr. Wonderful, started investing in bitcoin. Having previously called cryptocurrency "rubbish", he has now changed his mind and believes that cryptocurrencies "are here to stay".
"I am fascinated. I'm investing. I have a 3% weight between ethereum and bitcoin. Volatility makes me sick, but I'm getting used to it. (…) And finally, I'm starting to think about how I can invest in bitcoin mining infrastructure, "said Mr. Wonderful.
O'Leary has always been concerned about regulators being tough on cryptocurrency. In December, he warned that "adult men are going to cry when that happens. You will never see a loss of capital like that in your life. It will be brutal. " However, he said that if a bitcoin ETF was approved, he would be willing to put 5% of his wallet in it.
Canada's securities regulator recently approved two bitcoin ETFs.
Michael Saylor
Michael Saylor, CEO of MicroStrategy, a company that currently has more than 90,000 bitcoins in its box, has not always been a cryptocurrency enthusiast. Still in 2013, Saylor predicted that the cryptocurrency would have its days numbered.
– "# Bitcoin – The days are numbered. It seems like it's only a matter of time before it has the same fate as online gambling. "
After 7 years, Saylor is today one of the most important names in the market, taking the idea of ​​cryptocurrency to institutional investors.
Cousin Rico
Investor and financial educator Thiago Nigro, also known as Primo Rico, said that his biggest regret was not having insured the bitcoins he bought in 2014. Although he liked the idea of ​​decentralized cryptocurrency, Thiago said he sold his coins due to the high volatility and lack of liquidity at the time.
"This guy Thiago Nigro had heard about a bitcoin chat and Thiago really liked the idea. And on 06/24/2014 he had opened an account with an exchange. " – affirmed Primo Rico on video.
He explained that he opened a purchase order when bitcoin was at R $ 600 per unit. If he had insured his coins to this day, he would have multiplied his capital by more than 200 times.
Jamie Dimon
Jamie Dimon, CEO of JP Morgan Chase, the world's largest bank, in the past called Bitcoin a scam and even said he would fire any of his employees who were "stupid enough to buy it".
Years later, the bank now recommends conservative investment of 1% allocated to Bitcoin. In addition, JPMorgan has already launched its own cryptocurrency, JPCoin, a US dollar-backed stablecoin.
Jordan Belfort (The Wolf of Wall Street)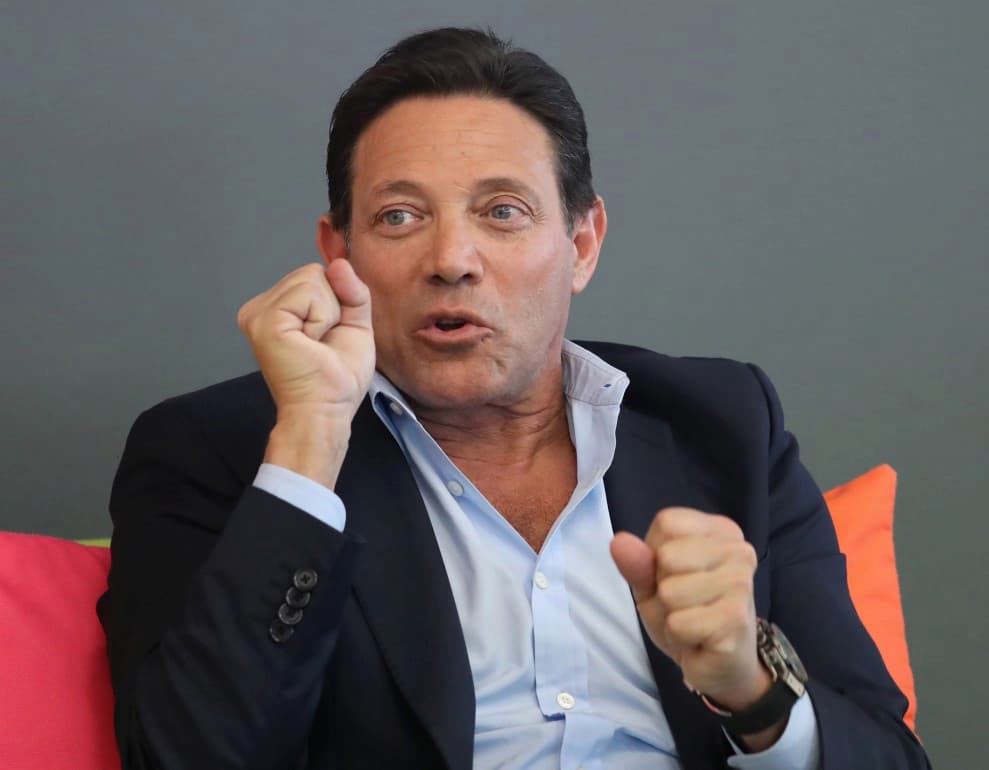 Jordan Belfort, the investor whose life story inspired the film The Wolf of Wall Street, has even gone so far as to say that Bitcoin would never recover from the 2017 market slump, despite admitting he liked the idea behind the technology.
"When I first saw Bitcoin, I thought the technology was great. It was too much. When I saw it rise to $ 17,000, $ 20,000, I said, 'Get out. It's going to break, 'and I was pretty sure about the day I thought it was going to break.
I thought that once it went down, it would disappear and never come back, but it didn't happen. I was wrong about that. I thought it would just disappear and it didn't. Because? Because a lot of people believed that. "
Have you changed your mind about Bitcoin? Leave your opinion in the comments section below.
See too: Meet 7 famous Brazilians who invest in Bitcoin
(embed) https://www.youtube.com/watch?v=t09sj8UEGlU (/ embed)