While the cryptocurrency market has been in disarray since the start of the week, some investors are considering diversifying into the stock markets, especially through high potential stocks.
These actions are major players already well established in an activity whose future potential is almost guaranteed. And one of those areas is artificial intelligence. In the broad sense, the AI ​​market is indeed expected to grow at an annual rate of around 35% over the next 5 years according to various studies.
In this article, we have therefore identified the 3 best stocks to buy for investors who want to bet on the development of artificial intelligence.
1. Nvidia: The supplier of AI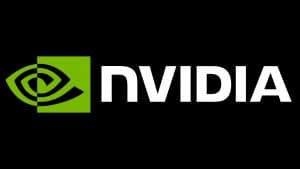 Nvidia is the world's largest producer of GPs. It controls 80% of the market, far ahead of its closest rival Advanced Micro Devices which only monopolizes 17% of the market.
However, high-end GPUs designed by Nvidia are widely used by data centers that process AI and machine learning tasks more efficiently than stand-alone CPUs.
In fact, Nvidia's data center revenues jumped 124% to $ 6.7 billion, or 40% of its revenue, in fiscal 2021 (which ended in January).
Cryptocurrency investors will also appreciate the fact that NVIDIA's GPUs are favorites for Bitcoin miners, which also exposes the company to the growth of the crypto market.
Finally, with regard to the opinion of analysts, it should be noted that out of the 26 professionals who follow the NVIDIA share, an overwhelming majority of 24 recommends buying, 1 has a neutral opinion, and only one recommends selling.
2. Palantir: Application of AI

Palantir is a data mining and analytics company that operates two main platforms: Gotham for government agencies and Foundry for large corporate clients.
Palantir's platforms collect data from disparate sources, process it with AI algorithms, and help organizations make informed decisions. The US military uses Gotham to plan missions, while the CIA – one of Palantir's early investors – uses it to gather intelligence. Palantir leverages this solid reputation to attract large corporate clients like BP and Rio Tinto to its Foundry platform.
Unlike Nvidia, which sells hardware essential for the development of AI, Palantir's business is more directly related to AI applications. Also note that the company has stated that its ultimate goal is to become the "default operating system for US government data".
Note that only 5 professional analysts follow the Palantir share. Only one recommends buying, 2 recommend to hold and 3 recommend to sell, which is linked to the high valuation level of the stock. So it may be best to wait for a correction before buying Palantir stock.
3. Salesforce: Diversified AI bet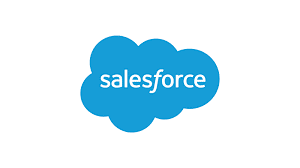 Salesforce is the world's largest provider of cloud-based customer relationship management (CRM) services. It also provides cloud-based e-commerce, marketing and analytics services.
Salesforce services help businesses manage their sales teams and customer relationships more effectively, automate tasks, and reduce their overall dependence on on-site staff. Salesforce brings all of these platforms together with its Tableau data visualization platform, its recently acquired Slack business communications platform, and its AI-powered Einstein assistant.
Salesforce is therefore a less specialized stock market bet on AI than the 2 actions proposed previously, which reduces the risk, but also the exposure to the potential of the IE market. Still, the action remains well positioned to take advantage of a growing need for cloud-based CRM services and other AI-powered data processing tools.
Finally, it should be noted that 30 professional analysts recommend the purchase of the Salesforce share, and 7 advise to keep. None recommend selling.